Film Growth Helps Sunport Land New Direct Flight
By Ron Davis  – Reporter, Albuquerque Business First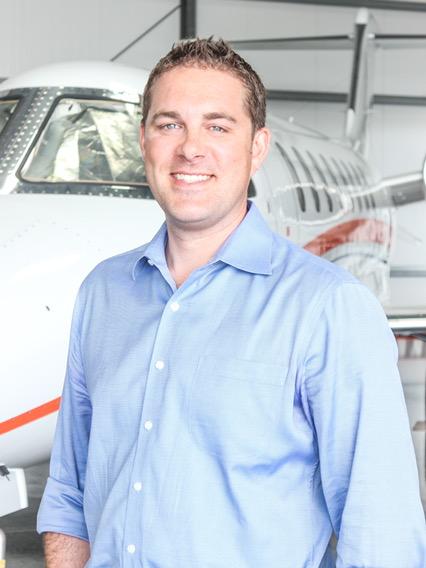 January 3rd, 2019 – Citing demand from the film industry, a West Coast airline will launch a new direct route between Albuquerque and Burbank, California.
Hawthorne, California-based Advanced Air Charters will begin a weekly route between the two cities beginning Sunday. On Sundays, the flight leaves Burbank, with return trips scheduled for Fridays from the Albuquerque International Sunport, Advanced Air President Levi Stockton confirmed to Business First on Monday.
Flights begin at $1,025 for the inaugural flight from Burbank and $1,021 for the return trip from Albuquerque, according to Advanced Air's website. Advanced Air also recently debuted regular service between Silver City and the Sunport.
While seats on the Burbank flight are open to all, Stockton said the target market is the film industry. Netflix recently chose Albuquerque Studios for its newest production hub in a $1 billion deal, and new Gov. Michelle Lujan Grisham says she wants to grow film and television production.
Advanced Air will fly the route with the King Air 350 aircraft, a nine-seat plane with Wi-Fi and 72 cubic feet for luggage space.
View the accompanying slideshow to see the aircraft.
"With Netflix making a home in Albuquerque, the nonstop flight to Burbank will be a perfect option for the film industry," Nyika Allen, director of aviation for the city of Albuquerque, said in a statement to Business First.
New Mexico Economic Development Secretary-designate Alicia Keyes told Business First in October, when she was city film liaison, that she was working on getting a route from Albuquerque to Burbank to avoid a two-hour-plus commute from Los Angeles International Airport. Most of the studios the film office deals with, Keyes said, are on the north side of Los Angeles, which creates the long commute from the airport.
"Burbank-to-Albuquerque direct flights are great for New Mexico's thriving film industry because it makes our state more accessible to film professionals," Keyes said in a statement to Business First Monday afternoon. "Anything that enhances travel from Los Angeles to New Mexico is fantastic for the film industry."
Keyes was instrumental in the state and city landing Netflix after working her longtime connections in the film industry.
The film industry has had a big impact on the economy in New Mexico, and streaming services, like Netflix and Disney offer, have brought other projects and hundreds of jobs to the state. In the last fiscal year, New Mexico saw $234 million in direct spending into the local economy from film and TV productions.