International Manufacturer to expand to Southern New Mexico, Creating Nearly 350 Jobs
BY: Ron Davis  – Reporter, Albuquerque Business First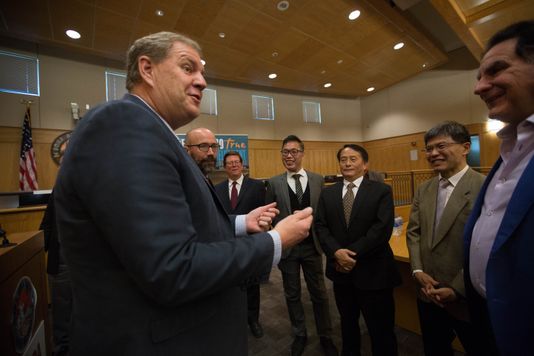 December 12th, 2018 – Nearly 350 jobs are headed to southern New Mexico.
Taiwan-based Admiral Cable will be expanding its manufacturing operations to Santa Teresa, investing $50 million, creating 342 jobs and building a 65,000-square-foot facility in its first phase of expansion, said Gov. Susana Martinez's office Wednesday. In total, Admiral Cable expects to operate out of a 175,000-square-foot facility. It expects to be in operation by early 2020.
Admiral Cable manufactures assembled electrical cords and power supplies as well as other industrial cables and wires, according to a release.
In addition to the company investing $50 million, the state will provide up to $3.92 million in Local Economic Development Act funding for the expansion, according to the state. Doña Ana County will act as the fiscal agent for the award. LEDA is a financial incentive used by the state and local governments as a closing fund to recruit new businesses and grow existing businesses in New Mexico.
Martinez said in a statement she was able to connect with Admiral Cable last summer on a trip to Taiwan and the relationship developed from there.
"Admiral Cable is excited to on-shore domestic manufacturing capacity in New Mexico," T. C. Huang, chairman & CEO of I-sheng Electric Wire & Cable, a majority shareholder of Admiral Cable, said in a statement. "Santa Teresa affords us greater proximity to our customers with efficient market access, supply chain efficiencies and high-quality labor."
The southern part of the state is picking up momentum. After announcing its expansion to Sunland Park this summer, Stampede Meat officially opened for business Monday as 300 people reported to work. In total, Stampede will create up to 1,295 jobs.
"New Mexico's strong business climate for manufacturers makes for a very compelling value proposition," Huang continued. "With a competitive total cost of operations, we can compete with foreign-made product right here from Santa Teresa. We thank Governor Martinez and her entire team for their professionalism and support through our site selection process."