ABQ to Participate in Multi-City Challenge on Climate Change
By Christian Marquez  – News Intern, Albuquerque Business First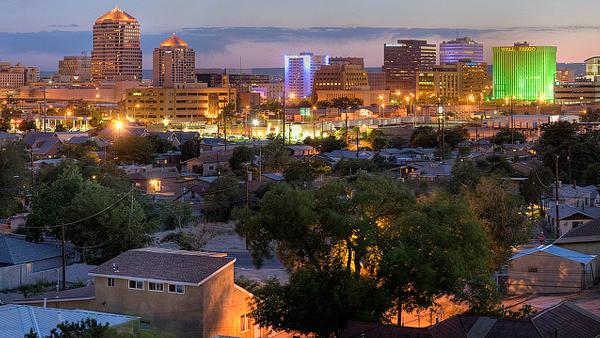 Albuquerque has been selected as a winner in the Bloomberg American Cities Climate Challenge, the city announced in a news release Monday.
Albuquerque is one of 25 cities to receive the award, which will give the city access to resources and technical support to help achieve its ambitious climate goals of achieving a net-zero electric bill and reducing its carbon footprint, announced by Mayor Tim Keller in June.
"When I became mayor, I knew we couldn't count on Washington, D.C. for leadership on climate change and that we needed to step up at the local level," said Keller in a statement. "We signed the Paris Climate Agreement, set a goal of getting to a net zero energy bill and started installing solar panels on our facilities."
Bloomberg Philanthropies selected Albuquerque because of its climate action plans to reduce pollution with specific projects aimed at reforming transit and building sectors. The award will boost Albuquerque's plans and enable further steps, according to the release.
"Because of this partnership with Bloomberg, we are going to be able to take our commitment to the next level and get to 100 percent renewable energy usage by 2022," Keller said in a statement. "We're also going to be able to transition many of our city vehicles to electric and make our facilities more efficient. This award is a game-changer for our sustainability efforts."
Bloomberg Philanthropies will work with the city to help achieve these goals by 2020, in addition to completing energy efficiency retrofits throughout the private sector.
Albuquerque, and the other cities, were accepted into a two-year program that provides resources and support led by the experts to help them meet their goals.
"We were looking for cities with ambitious and realistic plans to cut emissions in ways that improve people's lives, and mayors committed to getting the job done," said Mike Bloomberg, UN special envoy for climate action, in a statement. "Each of these winning cities brings those ingredients to the table — and we're looking forward to working with them and seeing what they can accomplish."
In August, Keller took the first step since announcing his goals by issuing executive instruction for the city to meet updated energy efficiency standards in its buildings.
Bloomberg Philanthropies works in 480 cities around the world to create lasting change in the arts, education, government innovation and public health. In 2017, Bloomberg Philanthropies distributed $702 million. The Bloomberg American Cities Climate Challenge was formed with an investment of $70 million to enhance the work already being done by mayors across the U.S.