ABQ tech co. helped outfit NASA's new Mars lander
BY: Collin Krabbe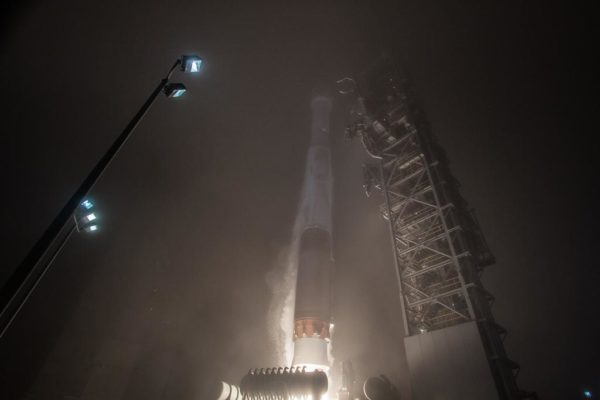 November 28th, 2018 — NASA successfully returned to the Red Planet Monday afternoon with some help from a local aerospace company.
The InSight Mars Lander, which was built by Denver's Lockheed Martin Space in Colorado and was the first probe to land on the planet in six years, used solar panels from Albuquerque's SolAero Technologies.
InSight fell through the planet's atmosphere from 12,000 mph to a landing on its surface at 12:47 p.m. Mountain time. It is capable of deploying two 7-foot solar arrays that are capable of producing up to 3,000 watt hours per Martian day, according to NASA.
The rover sent a signal back at 1:01 p.m., indicating all systems were still working, the Denver Business Journal reported.
SolAero Marketing Communications Manager Maggie Smith said the contract was secured in 2014. SolAero supplied the cells to the Virginia-based aerospace and defense firm Northrup Grumman Innovation Systems, which integrated them into flexible panels that fold for storage. Those parts were then sent to Lockheed Martin, which constructed InSight, Smith said.
The lander will survey the planet's surface for spots to drill up to 16 feet below, where it will measure the soil's temperature and took other readings, and the data will be used to understand how Mars formed. Its mission is set to last 728 days and researchers hope to unveil insights about Earth's own geological processes.
SolAero will also play a part in NASA's Europa Clipper Mission by designing, manufacturing and testing solar array panels for the spacecraft, which is set to take flight in 2023. The homegrown company, which reportedly had over 320 workers in Albuquerque in July, announced a $10 million expansion last year.
SolAero President and CEO Brad Clevenger is the Executive Committee Co-chairman for New Space New Mexico, a newly formed aerospace industry group that recently released a report on the state of the sector in New Mexico. The analysis identified top priorities of expanding business opportunities for the state's space industry and growing its available workforce.