ABQ favorite named one of the best restaurants in America
By Christopher Ortiz  – Managing Editor, Albuquerque Business First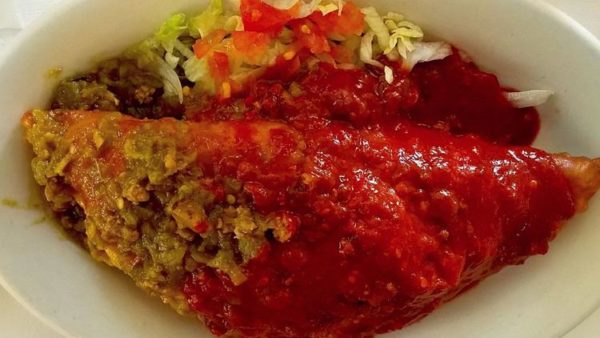 November 15th – An Albuquerque favorite was named one of America's top restaurants.
Mary & Tito's Cafe, famous for its carne adovada, made Eater's "America's 38 Essential Restaurants" List, along with entries from New York City, San Francisco, Los Angeles, Chicago and Philadelphia.
"The crucial dishes: carne adovada (pork marinated in bright, silky, near-perfect red chile sauce and then baked) and stacked blue corn enchiladas with both red and green chiles — which is to say, 'Christmas' style," reads Eater's description of the restaurant, located at 2711 4th St. NW.
The restaurant was founded in 1963 by husband and wife Tito and Mary Ann Gonzales, who have both died. Their daughter Antoinette Knight runs the restaurant.
The restaurant received the America's Classic Award from the James Beard Foundation in 2010. The award singled out restaurants with a "timeless appeal," serving food that "reflects the character of their community," and for "[carving] out a special place on the American culinary landscape."
The restaurant has a four-star rating on Yelp.
The restaurant industry in New Mexico represented 11 percent of employment in the state in 2017, with over 90,000 employees at more than 3,200 locations, according to the New Mexico Restaurant Association. The industry sales forecast for 2017 was estimated at $3.4 billion.