By Ron Davis  Reporter, Albuquerque Business First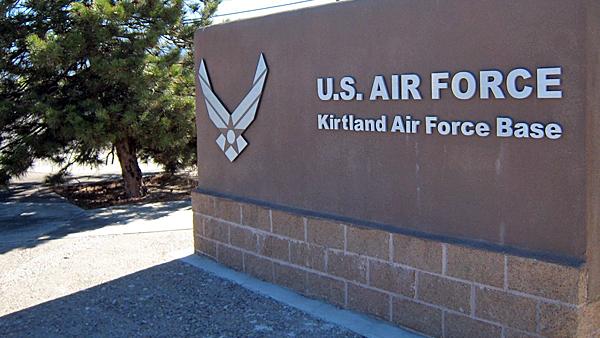 August 17th, 2020 – Albuquerque is in contention to become the full-time home for the U.S. Space Command.
Friday, city officials said Albuquerque is one of 31 cities vying for the facility, which could create more than 1,000 jobs along with defense contract opportunities, according to a news release. The city will receive further consideration and formal evaluation before the U.S. Air Force makes a final decision in early 2021, according to the release.
City of Albuquerque Economic Development Director Synthia Jaramillo said the city, along with a "community coalition" will complete fill out a questionnaire to make its case to the Air Force by Aug. 31. The coalition is made up of both the city and state economic development agencies, Kirtland Partnership Committee, New Space New Mexico, New Mexico Partnership, Albuquerque Economic Development, along with the state's congressional delegation, she said.
Mayor Tim Keller and Gov. Michelle Lujan Grisham submitted a letter of interest in June proposing Albuquerque as the ideal location for the Space Command after the U.S. Air Force launched a competition for the Space Command home in June. They cited the city's workforce and growing status as an aerospace hub as reasons to be considered.
"It almost goes without saying what a boost this would mean for local businesses and jobs, but more than that, a permanent U.S. Space Command headquarters in Albuquerque just makes sense, Keller said in a statement.
He cited the presence and existing partnerships with Kirtland Air Force Base, Sandia Labs, and Air Force Research Labs as examples.
"Throw in our quality of life and our resilience as one of the healthiest cities in the nation in the wake of COVID-19, and I know we have a strong case to make" he said.
According to reporting from the San Antonio Business Journal, the U.S. Air Force is seeking a location within 25 miles of a military installation, scoring well within a livability index and a qualified workforce. According to the Dayton Business Journal, the U.S. Air Force plans to make an initial selection of top candidates in November.
Both San Antonio and Dayton are in the running to become home to the U.S. Space Command, according to the respective publications.
The Space Command is distinct, but complementary to U.S. Space Force — the sixth branch of the military that President Donald Trump created in late 2019. It is the newest of the 11 unified commands in the Defense Department and is temporarily based in Colorado Springs, Colorado.
"New Mexico's defense and science installations as well as our emphasis on a growing aerospace sector should give us an edge for this potential economic driver," said Gov. Michelle Lujan Grisham in a statement. "Our attitude should be that we pursue every opportunity to employ New Mexicans in highly skilled and good-paying careers. That is certainly my approach. I am excited that, with the mayor's partnership, Albuquerque and our state are moving forward in this process."